Rehearsal studios
Create. Rehearse. Produce. To meet the needs of Montreal's artistic community, the Conseil provides three studios for artistic research, creation and rehearsal: one for dance, one for music and one for multidisciplinary use. They are available for rent at affordable rates for artists, collectives and organizations, professional or not.
Bright and welcoming, the three studios can accommodate a maximum of 60 people each.
They include the following equipment:
Sound system (a mixer and two speakers)

Wi-Fi

Air conditioning in the summer

Tables and chairs

Locker rooms and showers

Fully equipped kitchenette

Lockers

It is also possible to rent equipment upon request (microphone, projector and screen, etc.).
Music studio
Dimensions: 33 ft. x 30 ft. (10 m x 9.14 m)
Amplifiers, brass and percussion upon request only
Equipment:
Grand piano

Lecterns

Hardwood floors
Dance studio
Dimensions: 52 ft. x 33 ft. (15.85 m x 10 m)
Equipment:
Black curtains on a track

Moveable bars

Mirrors

Upright piano

Resilient floor
Multidisciplinary studio
Dimensions: 52 ft. x 30 ft. (15.85 m x 9.14 m)
Equipment:
Black curtains on a track

Mirrors

Upright piano

Linoleum floor
Baroque studio
Dimensions: 37′ X 20′ (11 m X 6 m)
Equipment :
Resilient floor covered with a dance mat
No mirrors
No sound system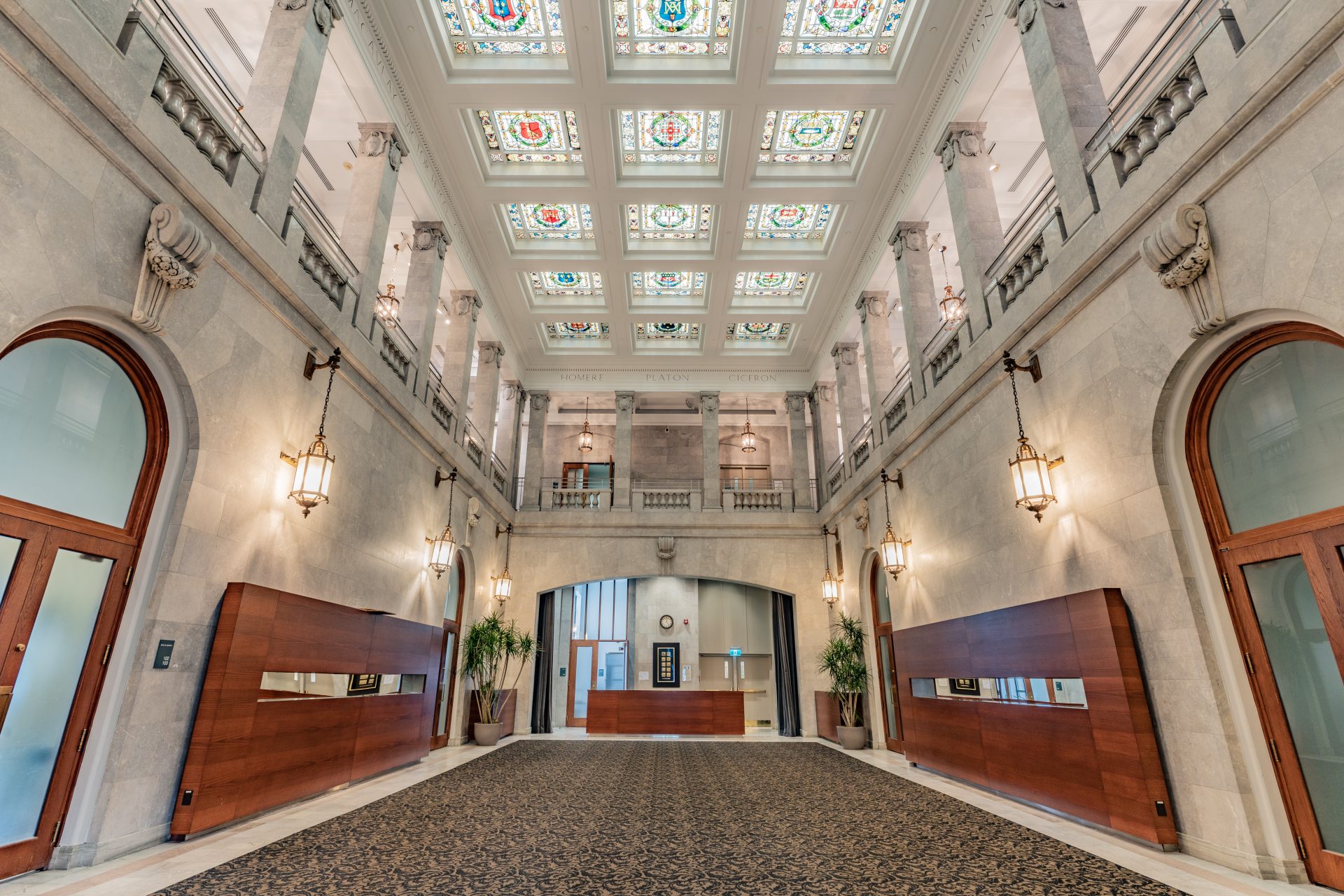 How to rent a studio?
To rent a studio, you must be a member. Apply today! Within two business days, we will send you your membership code and the hourly rental rates.
Do you have your membership code? If so, you can sign in to the rental platform. A calendar for the next six months will help you plan your rehearsals and book the studio.
General information
Address
Maison du Conseil, 1210 Sherbrooke Street East, Montreal, Quebec, H2L 1L9
Business hours
Every day, except some holidays. Monday to Friday from 8 a.m. to 10 p.m.; Saturday and Sunday from 9:30 a.m. to 5 p.m.
Rates
Rental rates are based on the member's profile and place of residence. Studios are rented by the hour; no daily or weekly rates are available. Payment must be made 30 days prior to rental.
Terms of use
Studios are to be used only for rehearsal without an audience. For all other activities, please visit the Maison du Conseil section.
Health measures
Studio access and use are subject to the health protocols in effect.
Accessibility
The studios are located on the first floor. There is a parking space for disabled persons in front of the building and an access ramp leading to the main entrance. Adapted washrooms are accessible by elevator on the second floor. Service animals are permitted. However, the doors are not automated at this time.
Informat­ion pricing and reservat­ion
Find a Residency Program
See opportunities to develop your practice