Are you interested in receiving a grant to carry out a jazz project? These two grants are intended for established or emerging professional artists, collectives and organizations. They are a great opportunity to develop your arts career and activities.
Introduction
Who is eligible to apply?
Individual artists, artists' collectives and non-profit arts organizations dedicated to jazz creation and production.
What are the program objectives?
Provide an opportunity to create, produce or present a new work or show
Support the professional development of an artist, artists' collective or non-profit arts organization
This program aligns with the Conseil's initiatives aimed at improving the professional development of artists by providing access to resources and grant programs. It also enhances the visibility of artists working in jazz.
Soutien
What type of assistance is provided?
Through a private donation, the Conseil provides two $5,000 grants each year to an artist, artists' collective or arts organization for an upcoming artistic project.
One grant will be awarded to an emerging professional
CD recording projects may also receive a maximum of 32 hours of recording and mixing time at studio Crawford.
Eligibility
What types of projects are eligible?
Creation and production.
What are the general eligibility criteria?
Individuals
Status et conditions
Be a Canadian citizen or permanent resident for more than one year
Reside on the Island of Montréal
Professionalism
Meet the Conseil's definition of professional artist
Have presented at least one artistic work in a professional context
Collectives
Status et conditions
Be represented by a person responsible for the application
Be a group of artists, regardless of number
Two thirds of its members must be artists with Canadian citizenship or permanent residence; the proportion of members of the collective residing outside Canada may not exceed one third
Comprise a majority of artists (50% +1) who reside on the Island of Montréal, including the person responsible for the application
Professionalism
Comprise professional artists as defined by the Conseil
Have presented at least one artistic work in a professional context
Organizations
Status et conditions
Be a non-profit organization or cooperative that pays no dividends
Be headquartered on the Island of Montréal
Have a board of directors composed primarily of Canadian citizens or permanent residents in Canada
Having the main mandate of creating and producing œworks
Professionalism
Possess a level of recognized and demonstrable competence
Be managed by qualified individuals
Present activities whose artistic quality is recognized by peers in the same artistic practice
Be staffed by professional artists and/or cultural workers
What types of projects are eligible?
Creation, production and/or presentation of a work. Types of projects:
Tecording an album
Composing a work
Creating a live or virtual performance
When must the project be carried out?
The work must be created and/or presented within 18 months of receiving the grant.
How many applications will be approved?
Two applications will be selected.
Who is ineligible to apply?
Ineligible applicants
Individuals who do not meet the general eligibility requirements
Individual artists, collectives and organizations working in variety arts
Artists' collectives that are incorporated and organizations that are incorporated as a general partnership or as an association
Public or para-public organizations representing governments or municipal corporations
Organizations dedicated to teaching, education and professional training
Artists' agency
Projects
Projects that have already been completed
Activity sectors
Organizations working exclusively in variety arts or comedy
Applicants working exclusively in cultural mediation
Applications
Incomplete applications
Applications received after the deadline
Ineligible applications will not be considered by the evaluation committee.
Questions about certain terms?
Accessibility
Can specific populations receive additional financial support to submit their application or complete their project (accessibility costs)?
Yes. Accessibility costs refer to costs that certain individuals, particularly those who are D/deaf and/or living with a disability, must pay to take advantage, in the same way as others do, of the services and programs offered by an institution for research, to create, produce or disseminate their art. Reimbursement of part of these costs by the Conseil des arts de Montréal may offset the financial disadvantage.
The Support Fund for Accessibility Costs is a financial assistance measure that complements the Conseil's other programs. The deadline to apply for support for accessibility costs is the same as that for the program being applied to.
Artists, collectives or organizations that have obtained financial assistance from the Conseil to carry out a project can also file an application for accessibility cost support up to three months after the decisions related to the successful project have been sent out, provided the project is not completed before the deadline to send out decisions for accessibility cost support applications.
Support is divided into three components:
component 1 – Financial support to submit a grant application or to apply for one of the Conseil's initiatives
component 2 – Financial support for accessibility costs for a project funded by the Conseil
component 3 – Financial support for presenter organizations for accessibility costs to welcome audiences for a project funded by the Conseil
For more details, please see this additional information on the Support Fund.
Applications
Can I apply for various phases of a single project spanning more than a year?
No, it is not possible.
Who should submit the application?
Individual artists or duly authorized representatives of the collective or organization applying for the grant.
What information and documents must I include in my application?
Short curriculum vitae (maximum two pages) of the artist, all members of the collective or the artists involved in the organization's project
List of links to excerpts of works or activities related to the application. Four links maximum
The personal identification form. Pursuant to the Quebec Charter of Human Rights and Freedoms (Chapter C-12), you are not bound to answer the questions, but we strongly urge you to do so.
How can I submit an application?
Most of the applications to the Conseil des Arts de Montréal will progressively be submitted through the ORORA online application portal.
Evaluation
How are applications evaluated?
The professional responsible for the program, under the authority of management, receives the applications and determines their eligibility
The peer evaluation committee reviews the applications and gives its recommendations
The Conseil's board of directors meets to award the grants
What are the evaluation criteria?
Artistic merit 60%
Project quality and originality
Quality of previous work
Artistic approach
Contribution to the professional development of applicants 25%
Impact on visibility or development of the artist, collective or organization
Presentation context
Level of recognition from the arts community and audiences
Project management 15%
Feasibility and practicality of the proposed project
Practicality of the proposed budget and financial soundness
Relevance of the planned schedule of activities (phases and timelines)
Financial health (organizations only)
What is the response time?
It will take 12 weeks from the date of the application for the Conseil to process it and reach a decision.
How will I be informed of the decision?
The artist or the representative for the collective or organization will receive an email invitation to view the results on the ORORA platform. No decisions will be communicated by phone.
Can I appeal the decision?
The Conseil's decisions are final and not subject to appeal. However, Conseil staff are available to answer any questions regarding decisions.
Applicants agree not to communicate with members of the evaluation committee or the Conseil's Board of Directors about the management or evaluation of their application, or about decisions related to their application.
Payment
How will the grant be paid?
The two $5,000 scholarships are paid through direct deposit in one instalment.
Obligations
Accepting payment of the grant constitutes, for the artist, collective or organization, an undertaking to complete the activities covered by the grant and to comply with the accompanying conditions.
The artist, artists' collective or arts organization agrees to:
Carry out the proposed project as planned
Notify the Conseil, as soon as possible, if unable, during the intended fiscal year, to carry out a project for which a grant was received In this situation, the recipient may be asked to reimburse the grant in full or in part.
If requested, submit activity reports and financial statements at the required times
If applicable, include in the report photographs, videos or any other relevant, royalty-free visuals that the Conseil may use for promotional or archival purposes
Visibility Standards and Logos
Arts organizations, collectives or individual receiving grant from the Conseil must mention this funding in their information, promotional, or advertising material.
Program results
Dated September 29, 2023
Number of eligible applications submitted: 14
Number of applications accepted: 2
List of recipients :
– Collectif Dolman/Rossy/Jobin (Aaron Dolman)
– Collectif Café Fuerté (Joao Lenhari)
Total amount invested : 10 000 $
Need more information?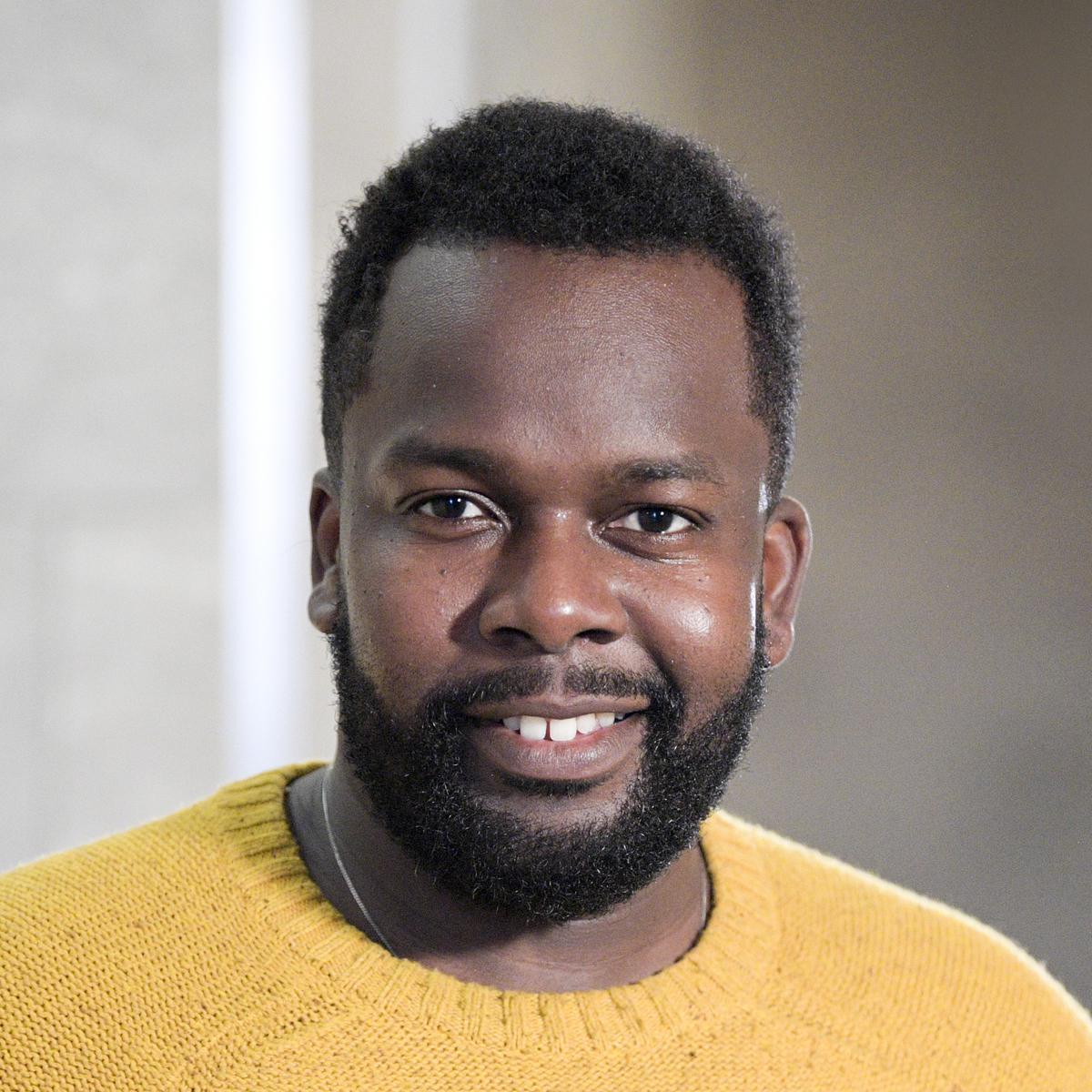 Ansfrid Tchetcheni­gbo